September 8, 2022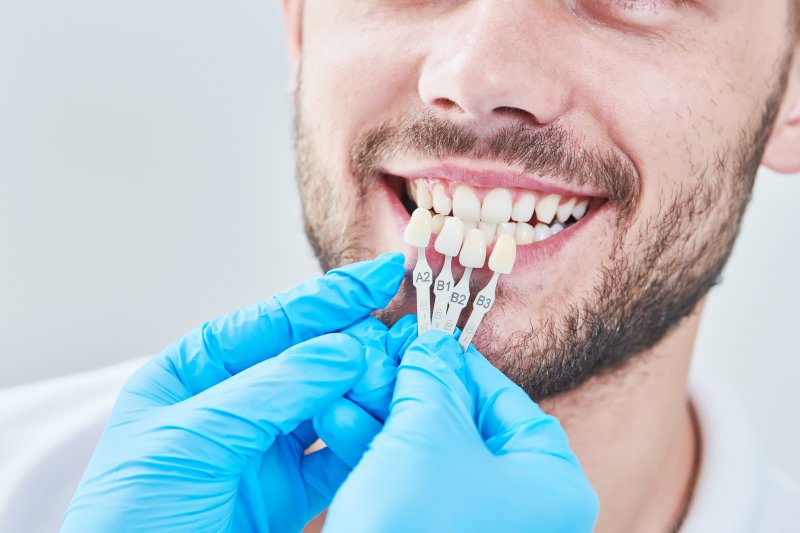 If you're looking to advance your career, you've probably tried various things. After all, it's not hard to find work tips like revising your resume, earning new certificates, etc. However, did you know a great smile often leads to work success? Furthermore, cosmetic dental treatments could give you one in just a few short appointments. To prove it, your Chevy Chase dentist is here with the details. Read on to learn how cosmetic dentistry can give you a smile that boosts your career.
How Does a Good Smile Boost Your Career?
For starters, white and shiny teeth make for a great first impression. A Kelton Global survey, in fact, found that nearly half of American adults think a smile is the most striking feature of a first meeting. Therefore, a whitened smile would improve your odds in a job interview. Research even shows that people with friendly grins strike interviewers as better candidates.
A beautiful smile can also lead to more confidence in the workplace. You'll feel less anxious about showing off your teeth, which will help coworkers warm up to you. That, in turn, will make projects like presentations and public speaking easier. Being more confident will also motivate you to solve more difficult work challenges.
Ways Your Dentist Can Improve Your Smile
Fortunately, dentists can perform cosmetic dental treatments that beautify your smile. Some of the most common ones are:
Teeth Whitening: Per its name, this treatment whitens teeth by using a special gel to bleach enamel. Many dentists offer it in-office or through take-home kits. Either choice, though, would lead to a smile that's six to eight shades whiter.
Dental Bonding: Dental bonding places a composite, tooth-colored resin on your teeth. Doing so hides smile flaws like chips, cracks, gaps, and discoloration. It's also fairly quick, with most dentists able to perform it in just a one-hour appointment.
Porcelain Veneers: Like dental bonding, veneers hide smile flaws such as chips, cracks, fractures, and more. Instead of resin, though, they rely on porcelain layers cemented to the fronts of teeth. As such, they usually take two visits to apply — one to remove some of your enamel and the other to place them.
In the end, a great smile can significantly improve your career. That said, look into treatments like those above so you can reap the work-related rewards!
About the Author
Dr. Ronan Freyne is a dentist based in Chevy Chase, MD, having earned his DMD from the University of Medicine and Dentistry of New Jersey. He is also a member of the American Dental Association and the Academy of General Dentistry. His specialties are preventive, cosmetic, and restorative dentistry, including emergency procedures. Dr. Freyne currently practices at his self-titled clinic and can be reached at his website or by phone at (301)-986-0700.
Comments Off

on How Can Cosmetic Dentistry Help Your Career?
No Comments
No comments yet.
RSS feed for comments on this post.
Sorry, the comment form is closed at this time.