Clear braces – Chevy Chase, MD
The Best Choice in Orthodontics is Clear
Do you have spaces between your teeth? You don't need to feel insecure about the gaps any longer. Invisalign in Chevy Chase is a discreet, effective solution to create a beautiful, healthy smile. The clear plastic aligners are worn over your teeth to gradually reposition them. In as little as 1 year, you can have the dazzling smile you deserve without using metal braces.
What Causes Gaps Between Teeth?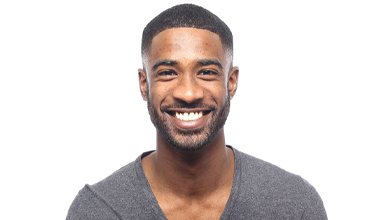 There are several factors that can influence the alignment of your teeth. Besides overcrowded or rotated teeth, gaps are a frequent concern. Although every case is unique, some of the most common causes of large spaces include:
Gum disease
Thumb-sucking or pacifier use as a child
Smaller than average teeth
Tongue thrusting
Missing teeth
Large frenulum
Dr. Freyne will perform a thorough examination to determine the underlying cause of the abnormal spaces to create the customized approach you need for a beautiful smile.
Am I a Candidate for Invisalign?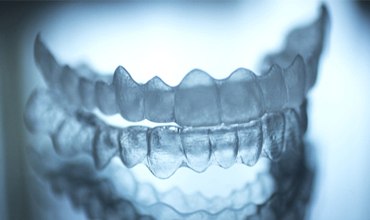 Invisalign is effective for correcting a variety of bite and alignment problems; however, not everyone is a candidate for Invisalign. You'll need a thorough consultation with your dentist in Chevy Chase to ensure it's the right option for you. In some cases, if the gaps are small, another procedure might be more suitable, such as direct bonding or veneers. Invisalign is often recommended for patients who have larger gaps between their teeth. In addition to your alignment concerns, clear aligners are best for patients who:
Want a less noticeable option.
Don't want a lengthy treatment.
Are committed to following their treatment plan.
Commit to their oral hygiene at home.
Visit their dentist regularly for cleanings and checkups.
How Does Invisalign Work?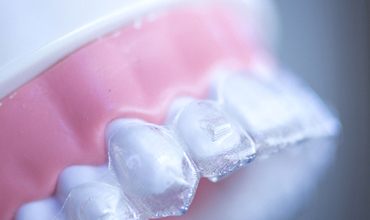 Invisalign differs from traditional braces because brackets and wires aren't used to move the teeth. Instead, Dr. Freyne takes digital impressions of your mouth and uses state-of-the-art technology to map the movement of your teeth. The information is fabricated to a series of aligners. Each aligner applies gentle, continual pressure to slowly reposition your teeth when worn for at least 22 hours per day. You'll wear each aligner for about 1 week before switching to the next. Although every plan differs, most patients are finished with their series in about 12 months. Upon completing your treatment, you'll require a retainer to prevent your teeth from moving back into their previous positions.
What are the Benefits of Invisalign?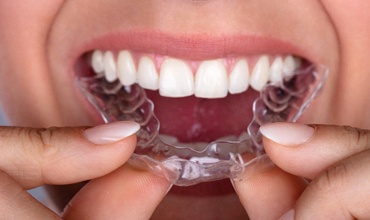 When compared to metal braces, Invisalign provides exceptional advantages, such as:
Less noticeable treatment.
No irritation to the inside of your cheeks or lips.
No dietary restrictions because the aligners are removable.
Easy maintenance and care.
No appointments are needed for adjustments.
Less time in the dental chair.
Quicker results.
Schedule Your Consultation for Invisalign
If you're ready to close the spaces in your smile, take your first step toward improved confidence by scheduling your consultation. We offer the individualized solution you need to enhance your smile without worrying about the appearance of brackets and wires. Contact our office today to see if you're a candidate for Invisalign.