Porcelain Veneers & Lumineers – Chevy Chase, MD
Beautify Your Smile and Make it Your New Favorite Trait
When you catch a glimpse of your smile in the mirror, does it drag down your self-esteem? Your cosmetic dentist in Chevy Chase, Dr. Freyne offers a variety of services like porcelain veneers and Lumineers to restore worn-down and damaged teeth. These are thin, durable custom-made porcelain shells that cover the visible portion of your teeth to conceal flaws. We understand just how much of an impact a smile riddled with flaws can have on your everyday life. When you visit our office, you'll be greeted by our friendly and warm staff of dental professionals and we'll get you started on your journey towards a smile that you're proud to have.
What's the Process of Getting Veneers?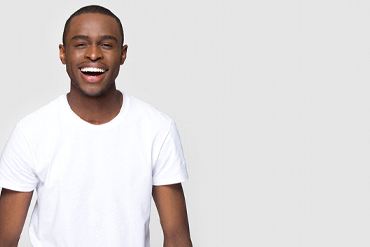 When you visit us to get porcelain veneers in Chevy Chase, it'll be a couple of visits before the process is complete. During your initial appointment with Dr. Freyne, he'll discuss your desires for your smile, take any X-rays if necessary, and help you determine whether this process is right for you. After you decide on porcelain veneers as your cosmetic solution, we'll begin to prepare your teeth for them by removing a thin layer of your natural enamel. This helps your veneers lay flush with the rest of your teeth and keep them from protruding from your mouth.
Next, we'll make a model of the teeth that you'd like to have fixed and send it off to a dental laboratory to craft your custom porcelain veneers. It typically takes anywhere from two to four weeks for us to receive your permanent veneers back from the lab, but in the meantime, we'll fit you for temporary ones.
During the last visit, we'll make sure that your permanent veneers are made to our specifications and match the rest of your smile. We'll then clean, polish, and etch your teeth after removing the temporary veneers. This will allow for a strong bond. We'll apply a special dental cement to the veneer and strategically place them on your teeth. After curing the cement and removing any excess, we'll make sure your bite is even and make any final adjustments.
What are the Benefits of Getting Porcelain Veneers?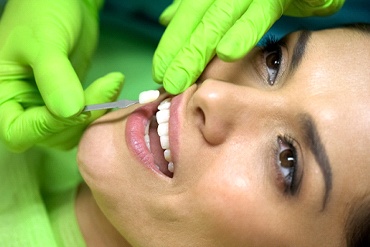 Patients often choose porcelain veneers because they can fix a variety of cosmetic problems. Some advantages of this procedure include:
Dental porcelain reflects light like your natural enamel would, creating a natural appearance.
Porcelain is gentle on your gums.
Veneers are stain-resistant.
The color of your veneers can be customized.
What's the Difference Between Veneers and Lumineers?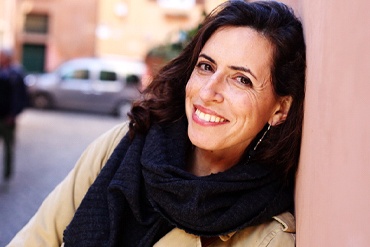 You may have heard of Lumineers while researching porcelain veneers and wondered what exactly the difference is. Just like porcelain veneers, Lumineers are thin, durable shells that are custom-crafted to fit over the visible portion of your teeth to conceal any flaws. The main difference between the two treatments is that Lumineers don't require any preparation of your natural tooth-like veneers do. They're simply bonded into place. This is possible because they're ultra-compact, making them still able to lay flush with the rest of your teeth.
Am I A Good Candidate For Veneers?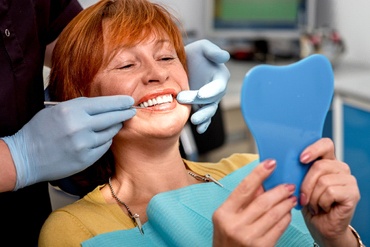 If you're looking into getting porcelain veneers in Chevy Chase, the best way to determine whether this is the best cosmetic treatment for you is to visit Dr. Freyne for a consultation. He can discuss any questions you may have and let you know what problems they can fix. If you're unhappy with several flaws in your smile, you're a great candidate for veneers. They can conceal issues such as:
Worn-down teeth.
Chipped or broken teeth.
Misshapen teeth.
Gaps between teeth.
Uneven or misshapen teeth.
Severely discolored teeth.
Don't hesitate to contact us with any questions you may have! We'll be more than happy to look into financing options with you and schedule a consultation.