Smile Makeover – Chevy Chase, MD
Transform the Look and Function of Your Smile
Do you want to completely transform the look and function of your smile? Then you're in the right place! Chipped, stained, and otherwise imperfect teeth can leave you with a painful bite and a less than pleasant grin. With a smile makeover in Chevy Chase, we can enhance every aspect of your smile in a way that will benefit your confidence and your overall quality of life. The best part? You can see a preview of your results thanks to our Digital Smile Design technology. To get started today, schedule an appointment!
How Does a Smile Makeover Work?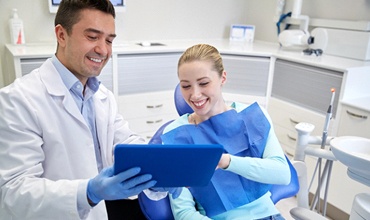 Smile makeovers are completely customized to each patient, so no two look quite the same! The process starts with an appointment with our cosmetic dentist in Chevy Chase, Dr. Ronan Freyne. During this visit, you'll share what it is you don't like about your smile as well as what you'd like your end result to be. From there, he will take a look at your teeth, review your treatment options, and create a custom treatment plan. Typically, the first steps will be addressing any needed restoration work, like repairing damaged teeth or replacing missing ones.
The Benefits of Getting a Smile Makeover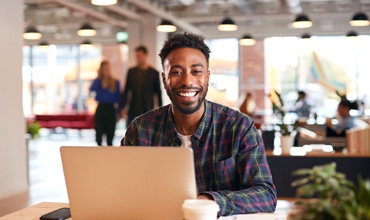 Naturally, investing in your smile comes with some cosmetic benefits, like a boost in your self-confidence and a more youthful appearance. It is important to note, however, that there are other perks. A few crucial ones include improved dental function, better oral health, streamlined treatment, and long-lasting results.
Understanding the Cost of a Smile Makeover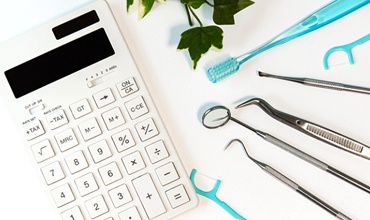 As mentioned above, smile makeovers aren't a one-size-fits-all treatment. So, there isn't a one-size-fits-all answer when it comes to the price. The good news is that finding out the answer is as simple as scheduling a consultation with our team! From there, we can determine the ideal treatment plan for you. Next, we will review the financial aspect of your care, like if you have any dental insurance benefits or if you'd like to space out the cost with CareCredit. Remember, we're here to help you get the gorgeous smile you deserve without any stress.
If you're interested in a smile makeover, but aren't sure of the next best steps, we're here to help! Get in touch with our team to schedule an appointment. From there, we will help you navigate your path to making your smile goals a reality.
Smile Makeover FAQs
How Long is a Smile Makeover?
As you might expect, the amount of time that a smile makeover will take depends heavily on the number and kinds of treatments that you're getting. Some procedures, like dental bonding and teeth whitening, can be completed in just one appointment. Others, like veneers, take two or three sessions to finish.
We'll be able to give you a more specific timeline once we understand what it is that you need and what your schedule looks like.
Is a Smile Makeover Safe?
Cosmetic dentistry is incredibly low-risk, which means that you have no reason to be concerned with complications. No matter what kind of cosmetic treatment you need as a part of your smile makeover, we can guarantee that you'll be completely safe.
That said, if you have any kind of oral health problems—gum disease or tooth decay, for example—that could introduce some level of risk. For that reason, we'll make it a point to give you a thorough dental exam and treat any oral health problems before we begin.
Do Smile Makeovers Have an Age Limit?
Given the fact that smile makeovers entail several procedures back-to-back, older patients may be concerned about whether they're past the point where smile makeovers are possible. Thankfully, even procedures like veneers that involve removing a little bit of enamel are incredibly low-impact, which means that people of any age can benefit from cosmetic dentistry.
However, there are some procedures, like teeth whitening, that could be a problem for younger patients with underdeveloped enamel. If you're looking for cosmetic dentistry for a teenager, we'd have to talk with you about what procedures are possible.
Can You Undergo Multiple Procedures During One Appointment?
If you're trying to get through your smile makeover as quickly as possible, you might want to get multiple procedures during a single appointment. This is certainly possible depending on the procedures you're interested in.
Of course, these procedures will take longer than usual, so keep that in mind if you're the sort of person who normally has trouble sitting still during a dental appointment.