Dental Sealants – Chevy Chase, MD
Enjoy the Protection of a Dental Sealant
Did you know the biggest threat to your oral health is tooth decay? Although cavities are avoidable with the right oral hygiene habits and regular dental care, they remain a common problem for children and adults. It is estimated 42% of children under the age of 11 and 92% of adults have had a cavity. Despite your best efforts, brushing and flossing may not be enough to combat tooth decay. Dr. Ronan Freyne in Chevy Chase, MD can give your loved ones an added layer of protection with dental sealants.
What are Dental Sealants?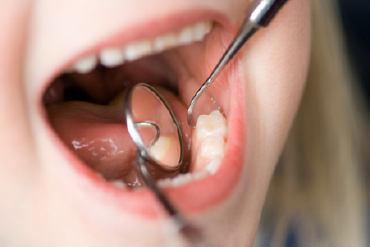 About 90% of tooth decay occurs in the chewing surfaces of the back teeth. They contain grooves and crevasses, which can be difficult to clean. This traps food particles and bacteria, slowly eating away at your enamel until a hole develops. Now, there is a cavity that needs immediate treatment with a dental filling to prevent it from worsening.
You can reduce your risk of cavities by as much as 81% with a dental sealant. It is a thin, plastic coating applied to the chewing surfaces of the teeth. It creates a barrier of protection against harmful sugars and bacteria that erode your enamel.
Who Should Get Sealants?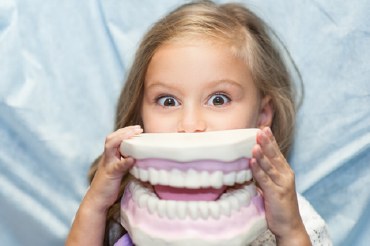 Children are the most prone to cavities because they often have poor oral hygiene habits and do not have the skills necessary to effectively clean their teeth. As a result, your Chevy Chase dentist, Dr. Freyne recommends they have them applied to cavity-prone areas between the ages of 6 to 14. Although they are most often used in children, you are never too old to benefit from their protection.
What Can I Expect?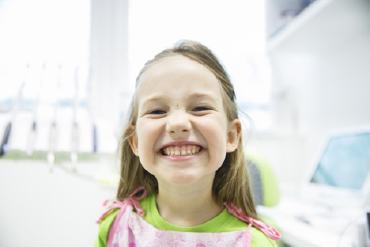 The process to getting a dental sealant is a simple and pain-free treatment that can be performed at routine appointments. After your teeth are cleaned, they are dried to allow an acidic solution to be placed on the chewing surfaces. By roughening the enamel, it allows the sealant to bond securely to the teeth.
Your teeth are rinsed and dried before painting the enamel with the sealant. The material is quickly hardened using a special curing light. With the right care, sealants can last up to 10 years before needing to be replaced. If one becomes damaged before then, do not worry. It can easily be replaced.
Give Your Family the Protection of a Sealant
You and your loved ones can harness the power of a dental sealant to keep the teeth healthy. Often, dental insurances cover their cost for patients under the age of 18, but it is best to check your policy. By preventing tooth decay, you can decrease your family's long-term dental costs by nearly $12.00 per sealed tooth after 4 years.
If you are ready to help your family combat tooth decay, Dr. Frenye can help. With a proactive approach to your oral hygiene at home, regular preventive appointments, and dental sealants, you can decrease your family's risk of cavities. Contact our office today to schedule an appointment.