Emergency Dentist - Chevy Chase, MD
We're Ready to Get You Out of Discomfort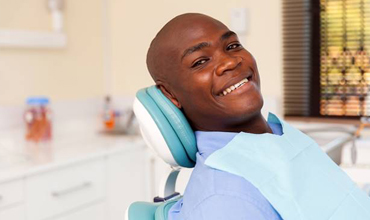 When you least expect it, a dental emergency can throw your whole day off. Biting into an apple on the go, your dental crown comes right out. Playing your favorite sport on the weekend, you collide with another player and chip your tooth. What you thought was just a toothache suddenly becomes nearly unbearable pain and sensitivity. If you broke your arm, you'd go to the emergency room without hesitating, but patients are less likely to seek immediate assistance during dental emergencies. Don't live with a toothache or damage until Monday morning or your next dental appointment. Instead, call Ronan Freyne, DMD, and his team right away for Chevy Chase emergency dental services. We'll do our utmost to see you on the same day you call and get started restoring your smile immediately.
Common Dental Emergencies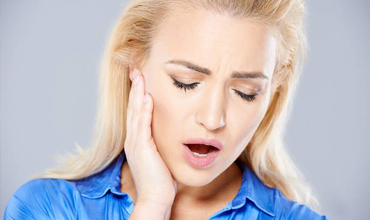 If you believe your situation requires immediate care, call our team. It's always best to get started repairing your smile as soon as possible. If we don't think you need urgent treatment, we'll walk you through first aid and pain management over the phone. Some of the emergency oral health situations we see most often include:
Broken, chipped, or cracked teeth or dental restorations
Lost teeth or dental restorations
Food or items stuck between teeth
Severe toothache or dental sensitivity
Soft tissue injuries
Caring for Your Smile At-Home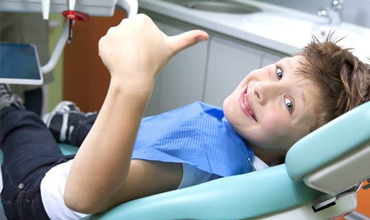 One of our team members will be happy to walk you through first aid steps when you call, but some of the basics to keep in mind include:
Retrieve knocked out teeth and dental restorations and replace them whenever possible. If they can't be replaced, store them in water or milk until you reach the office.
Clean teeth and clean out the mouth using cool water. Don't scrub or use oral hygiene products unless directed to do so.
Remove stuck items between teeth with floss, but don't try to dislodge it using sharp or pointed items.
Take over the counter pain relievers as directed and apply ice to relieve pain.
You can also use ice packs to reduce swelling and slow bleeding.
Preventing Dental Emergencies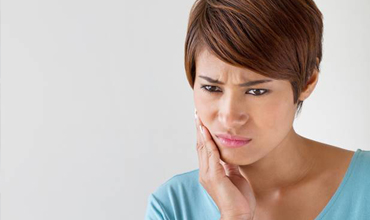 Not all dental emergencies can be avoided, but keep the following tips in mind to help reduce your risk:
Brush teeth at least twice a day and floss daily
Visit our office twice a year for dental exams and teeth cleanings
Wear mouthguards to protect teeth from nighttime grinding and clenching
Wear sportsguards to protect teeth during athletic events and practices
Don't use teeth as tools to open packages and crack nuts
Avoid chewing on ice, fingernails, or other hard objects
Learn More About How to Prevent Dental Emergencies
Emergency Dentistry FAQs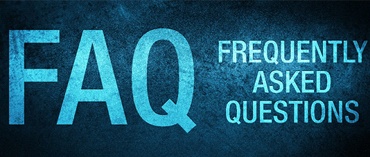 If you're like most people, you probably don't know what to do if you have a dental emergency. You may not even know what's considered an issue that requires immediate care. There's no need to worry. Your emergency dentist in Chevy Chase is here for you. Dr. Freyne will take the time to address your concerns while creating a personalized treatment plan. In the meantime, here are the answers to the most common questions we hear to make you feel at ease until your appointment.
Can I wait to see my dentist when I have a dental emergency?
No one has the time in their day for an unexpected dental visit. As a result, you might be tempted to wait to see your dentist until you have more flexibility in your schedule, but this could cost you your tooth. Even if a toothache subsides or a chipped tooth doesn't appear to be severe, you still need to see your dentist as soon as possible.
Should I go to the hospital's emergency room if I have a dental emergency?
When an emergency happens, your first thought may be to head to the hospital; however, it's often best to see your dentist in Chevy Chase. Emergency rooms aren't equipped to handle dental issues. The most they can do it prescribe pain relievers or antibiotics. They cannot treat the underlying cause of the problem, so it's best to call your dentist. If you suspect a broken jaw or you have a medical emergency, go to the hospital first. Dr. Frenye will be here for you after you're released.
Is it better to have my tooth extracted?
Extracting a problematic tooth can seem like the best solution because it eliminates the issue at its source; however, it will create a new list of complications. Every tooth is essential to your oral health and functions. If you have a tooth extracted, it will negatively impact your smile.
You'll have an increased risk of cavities, gum disease, additional tooth loss, and other problems, like jaw pain. Not to mention, you may also feel insecure about your incomplete smile. You'll need to commit to a prosthetic tooth to stop the complications, which will cost you more money down the road.
The cost-effective and smart choice for your smile is to save your tooth when possible, such as with a root canal. If there aren't any other options but to have your tooth taken out, Dr. Freyne will explain your replacement options, like a dental implant.
How much will an emergency dental visit cost?
There isn't a set cost for an emergency dental visit because the amount is determined by your individual treatment plan. Many dental insurance companies have coverage for emergency care, but you'll need to review your specific policy. We will work on your behalf with your insurance company to lower the amount you need to pay. If you owe a remaining balance, we accept several payment forms, including third-party financing with CareCredit. We will help you find the solutions you need to rehabilitate your smile without breaking the bank.