Emergency Dentist – Chevy Chase, MD
We're Ready to Get You Out of Discomfort
When you least expect it, a dental emergency can throw your whole day off. Biting into an apple on the go, your dental crown comes right out. Playing your favorite sport on the weekend, you collide with another player and chip your tooth. What you thought was just a toothache suddenly becomes nearly unbearable pain and sensitivity.
If you broke your arm, you'd go to the emergency room without hesitating, but patients are less likely to seek immediate assistance during dental emergencies. Don't live with tooth pain or damage until Monday morning or your next dental appointment. Instead, call Ronan Freyne, DMD, and his team right away for Chevy Chase emergency dental services. We'll do our utmost to see you on the same day you call and get started restoring your smile immediately.
Why Choose Ronan Freyne, DMD for Emergency Dentistry?
Same-Day Appointments for Emergencies
Philosophy of Patient-Centered Care
Comfortable, Calm Dental Environment
How We Treat Dental Emergencies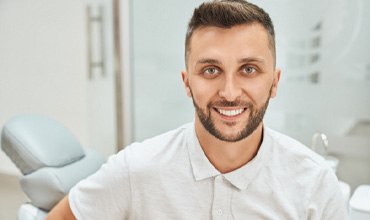 What kind of treatment can you expect when you have a dental emergency? The answer isn't precisely the same for everyone, but we generally follow these four steps:
Step 1: Schedule an Emergency Appointment: We'll ask about your symptoms to determine how serious your situation is. Then we'll schedule an emergency visit, which will ideally be on the same day. First aid tips will be given over the phone as needed.
Step 2: Perform a Complete Examination: Treating your dental emergency requires us to fully understand what's going on in your mouth. We'll take a close look at your teeth and gums, and oftentimes X-rays will be taken.
Step 3: Explain Our Findings: We'll go over the results of our examination with you and explain what they mean for your oral health. Treatments will be recommended based on your needs.
Step 4: Carry Out Your Personalized Treatment: Finally, we'll perform the agreed-upon treatments with the goal of putting a stop to your pain for good and helping you maintain a healthy mouth.
The Most Common Dental Emergencies
If you believe your situation requires immediate care, call our team. It's always best to get started repairing your smile as soon as possible. If we don't think you need urgent treatment, we'll walk you through first aid and pain management over the phone. Some of the emergency oral health situations we see most often include the following.
Understanding the Cost of Dental Emergencies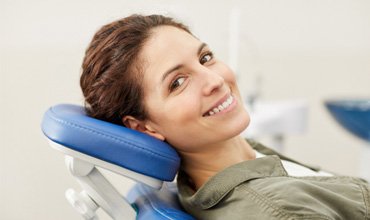 Each dental emergency is different and requires a unique treatment plan. Therefore, the cost of your emergency treatment is something that can only be determined after we've had a chance to take a look at your mouth. In many cases, dental insurance will help pay for emergency treatment. It's recommended that you talk to your dental insurance provider to confirm what services are covered by your plan. If you need help figuring out your benefits, talk to our team.
How to Prevent Dental Emergencies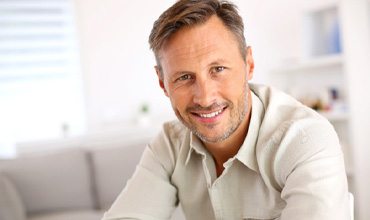 As an emergency dentist in Chevy Chase, Dr. Freyne's goal is to keep his patients' smiles in great condition and relieve their pain should an emergency situation arise. While dental emergencies are by their very nature unpredictable and often unpreventable, there are some precautions you can take to drastically reduce their chances of happening to you. Here are some of the steps you can take to keep your smile safe.
Protect Your Teeth from Damage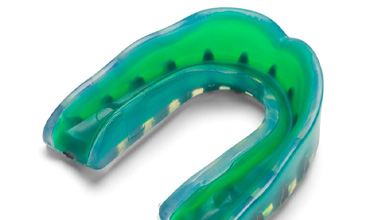 If you suffer from bruxism, your teeth are at risk of chipping or wearing down due to unconscious teeth grinding. Similarly, if you participate in high-contact physical activities such as football or martial arts, you could sustain a mouth injury that leads to teeth that are broken, loosened, or knocked out altogether. These accidents can occur at any moment, which is why it's best to err on the side of caution and take action to prevent them from happening in the first place.
Dr. Freyne offers custom-made nightguards and sportsguards to shield your pearly whites from the stress of grinding or physical impact. These comfortable trays are made from high-quality materials designed to provide maximum protection.
Keep Up with a Dental Hygiene Routine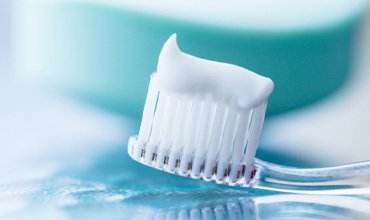 Simply brushing your teeth twice a day, flossing every evening, and rinsing with an antibacterial mouthwash regularly can limit your risk of developing a terrible toothache. When food debris and plaque aren't cleared away on a daily basis, your mouth becomes a haven for dangerous bacteria. These bacteria can then produce acidic waste that erodes tooth enamel and inflames gum tissue. Thus, you have an increased risk of developing cavities, gum disease, oral infections, and even other medical conditions associated with these issues.
Diligent at-home oral hygiene paired with biannual checkups and cleanings with your dentist in Chevy Chase can greatly decrease your risk of contracting painful oral health problems that require emergency care.
Stick to a Mouth-Healthy Diet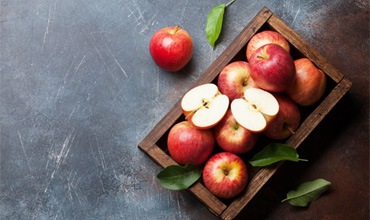 Oral bacteria thrive on a diet of carbohydrates like sugar, so if you eat a diet rich in these items, you're turning your mouth into the perfect place for these bacteria to accumulate. Try to limit your consumption of carbohydrates as much as you can. Sipping sugary beverages through a straw will minimize damage by preventing the liquid from making too much direct contact with the teeth. If you can, brush your teeth after eating or drinking something sugary, but if that's not possible, at least rinse your mouth with water.
Certain vitamins and minerals, such as vitamin C, omega-3, and vitamin B-12, can reduce gum inflammation and boost your immune system's ability to fight off oral infections. Be sure to integrate some of these nutritious foods into your diet to help prevent dental emergencies:
Fresh fibrous fruits and vegetables like apples and celery
Leafy greens
Yogurt, cheese, and other white dairy products
Fish
Almonds
Emergency Dentistry FAQs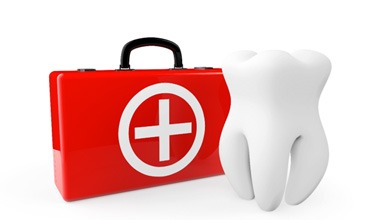 If you're like most people, you probably don't know what to do if you have a dental emergency. You may not even know what's considered an issue that requires immediate care. There's no need to worry. Your emergency dentist in Chevy Chase is here for you. Dr. Freyne will take the time to address your concerns while creating a personalized treatment plan. In the meantime, to make you feel at ease until your appointment, here are the answers to the most common questions we hear.
Can I wait to see my dentist when I have a dental emergency?
No one has the time in their day for an unexpected dental visit. As a result, you might be tempted to wait to see your dentist until you have more flexibility in your schedule, but this could cost you your tooth. Even if a toothache subsides or a chipped tooth doesn't appear to be severe, you still need to see your dentist as soon as possible.
Should I go to the hospital's emergency room if I have a dental emergency?
When an emergency happens, your first thought may be to head to the hospital; however, it's often best to see your dentist in Chevy Chase instead. Emergency rooms aren't equipped to handle dental issues. The most they can do is prescribe pain relievers or antibiotics. They cannot treat the underlying cause of the problem, so you're more likely to get the right kind of care if you call your dentist. If you suspect a broken jaw or you have a medical emergency, go to the hospital first. Dr. Freyne will be here for you after you're released.
Is it better to have my tooth extracted?
Extracting a problematic tooth can seem like the best solution because it eliminates the issue at its source; however, it will create a new list of complications. Every tooth is essential to your oral health and functions. If you have a tooth extracted, it will negatively impact your smile.
You'll have an increased risk of cavities, gum disease, additional tooth loss, and other problems, like jaw pain. Not to mention, you may also feel insecure about your incomplete smile. You'll need to commit to a prosthetic tooth to stop the complications, which will cost you more money down the road.
The cost-effective and smart choice for your smile is to save your tooth when possible, such as with a root canal. If there aren't any other options but to have your tooth taken out, Dr. Freyne will explain your replacement options, like a dental implant.
How much will an emergency dental visit cost?
There isn't a set cost for an emergency dental visit because the amount is determined by your individual treatment plan. Many dental insurance companies have coverage for emergency care, but you'll need to review your specific policy. We will work on your behalf with your insurance company to lower the amount you need to pay. If you owe a remaining balance, we accept several payment forms, including third-party financing with CareCredit. We will help you find the solutions you need to rehabilitate your smile without breaking the bank.