Dr. Ronan Freyne's Blog
September 4, 2021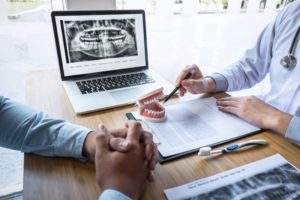 Several small-animal species, including rabbits and hamsters, have open-rooted teeth that never stop growing. They must chew on things constantly to keep their teeth worn down.
That may seem like an annoying predicament, but on the other end of the spectrum, there are some people who wish their teeth would start growing once again. If you have microdontia affecting one or more teeth to make you think they are too small, you may have wondered if you can do anything about it.
Fortunately, thanks to the wonders of cosmetic dentistry you have multiple options to choose from. Keep reading to discover some of the reasons adults can have small teeth, as well as ways your cosmetic dentist in Chevy Chase can help.
(more…)
Comments Off

on My Teeth are Too Small; What Can I Do?
Older Posts »