Meet Your Chevy Chase Dentist
Dr. Ronan Freyne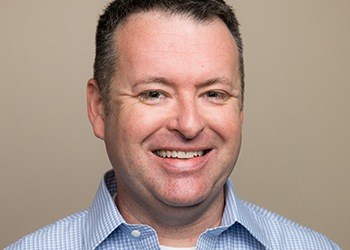 I am passionate about delivering the highest quality dental care in a relaxed and comfortable environment. It is essential that I develop a connection and establish trust with each patient who comes to me for dental care so that they know that not only do I care about them as a patient, but as an individual.
For me, the relationships that I am able to develop with each person I see, our conversations and how we learn from each other, is rewarding. Each day offers me new opportunities to spend time with incredible people, each with their own interests, stories, and experiences, and I come to work excited about the exchanges I am going to have that day.
I believe in providing individualized patient care. While patients may have similar oral health needs, each patient is unique and requires keen attention to their specific clinical situation and treatment desires, in order to provide the best care.
I work with my patients to decide which treatment path is right for them. We discuss the various options and how they work, and I encourage each patient to be actively involved in determining what will happen to restore their oral health and smile. By empowering my patients, I help them to be vested participants in their oral healthcare and involved in their overall well-being, which leads to a better, happier life.
My Education and Commitment to Continuing Education
I attended Georgetown University, in Washington D.C., for my undergraduate degrees in psychology and biology before moving on to the University of Medicine and Dentistry of New Jersey, where I was awarded my Doctorate of Dental Medicine. During my dental training I also completed an externship at Monmouth Medical Center in Long Branch, NJ. This was followed by a general practice residency at Mountainside Hospital in Montclair, NJ to round out my formal education.
I strongly believe that I need to stay abreast of all advances in dental technology and current concepts of evidence-based medicine in order to provide my patients with the highest standards of care. By actively participating in continuing education courses, meetings, and lectures on oral healthcare, I am confident that I am able to employ the latest, proven, and most effective techniques to practice state-of-the-art dentistry. I have completed advanced training in implant prosthetics and advanced comprehensive patient care, and I'm a founding member of the Millennium Dental Study Club.
Professional Affiliations
American Dental Association
Academy of General Dentistry
Maryland State Dental Association
District of Columbia Dental Society
Away from the Office
A native of Rumson, NJ, I now live in Cleveland Park, Washington D.C. with my wife Cindy and our dog Keely. I enjoy playing the guitar and attending Georgetown Hoyas basketball games. I also like to stay active, and cycling and swimming are two of my favorite activities. My community involvement is currently focused on the Horton's Kids program to enrich the health and education of children.