March 5, 2022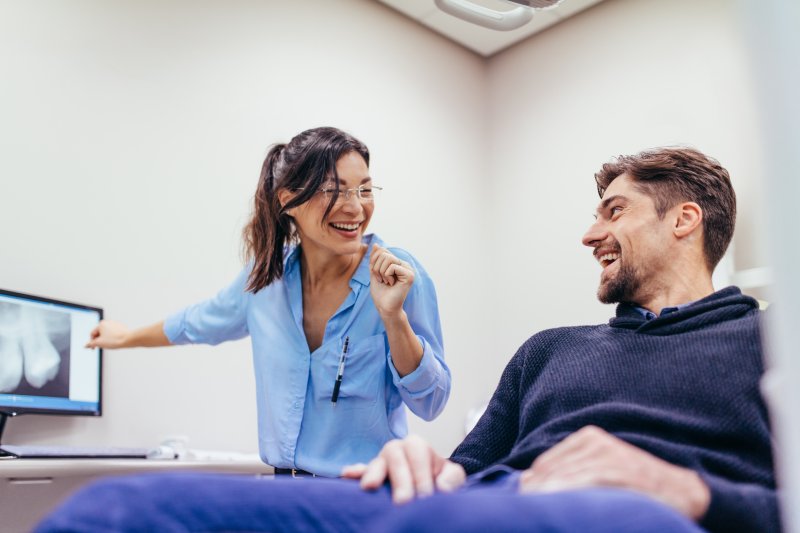 If you feel self-conscious about your teeth, then a smile makeover could be the answer for you. With the many possibilities available, it can be exciting to undergo a new beginning for your pearly whites. But before you commit to any procedure, you should understand exactly what to expect from the treatment. Keep reading to learn five questions you should ask prior to your smile makeover!
Question #1: Which Dental Issues Can a Smile Makeover Correct?
Dental technology has advanced considerably over the years, and so smile makeovers can correct a variety of issues. From chipped to discolored to broken teeth, there are multiple procedures lined up to help you achieve your desired pearly whites!
Question #2: How Long Will the Smile Makeover Procedure Take?
The amount of time for your treatment will depend on the level of change you want to accomplish. Some procedures can be completed in just one appointment, while the more serious makeovers could take a few more visits.
Question #3: What Will Be Done for the Smile Makeover to Last?
Some procedures can last 15 years or more, but the majority of them can endure with proper care. Speak with your dentist if you are concerned about this, and they can help advise you on the best practices for maintaining your smile makeover.
Question #4: Will My Improved Smile Look Natural?
Most dental procedures are able to retain the shine of your real teeth. Your dentist will use materials specifically designed to make your smile white and bright without looking unnatural. You can also consult them about how you'd want your teeth to appear, and they can help plan the best look for you.
Question #5: Are There "Before and After Shots" I Can See?
Your dentist would be thrilled to share their previous work on other patients! You should especially ask to see those that underwent similar procedures to the ones you want, that way you can see the full scope of what you're looking for.
Feel free to ask as many questions about your smile makeover as you need. Your dentist will want you to feel comfortable about your treatment before starting, and they'll be more than happy to clarify any concerns!
About the Author
Dr. Ronan Freyne earned his dental doctorate at the University of Medicine and Dentistry of New Jersey. To provide the highest-quality of care, he pursues continuing education to stay up-to-date with the latest dental technology and techniques. With multiple cosmetic treatments available, he can help you achieve your dream smile makeover. If you have more questions about smile makeovers, visit his website or call 301-986-0700.
Comments Off

on 5 Questions to Ask Before a Smile Makeover
No Comments
No comments yet.
RSS feed for comments on this post.
Sorry, the comment form is closed at this time.