November 11, 2021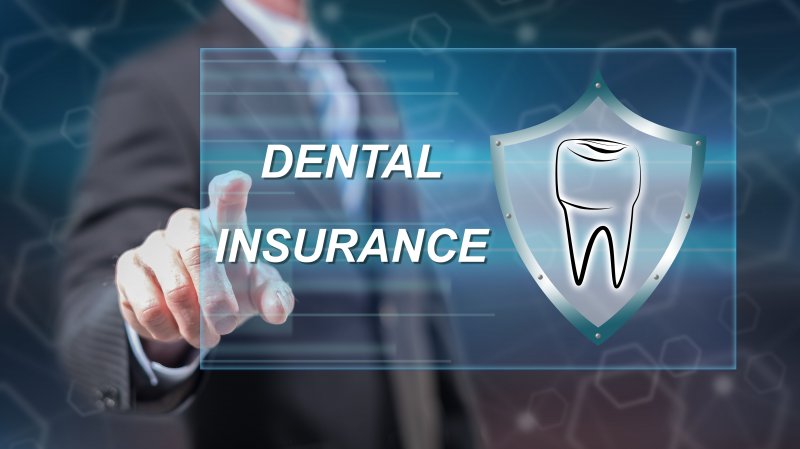 About three quarters of Americans have dental insurance through their employed or by another means, and there is good reason for it. Dental insurance is an investment in your smile and can ultimately help you save in the long run when it comes to your oral healthcare. If you're still debating whether or not it's worth it for you to pay your monthly premium to maintain your dental insurance plan, read on! Here are some of the benefits of dental insurance.
Dental Insurance Makes Care More Affordable
You need to brush and floss on a regular basis, but this isn't all! When it comes to your oral hygiene, you should be supplementing your hard work with professional care too. This is one of the main focuses of dental insurance. This includes your regular cleanings and checkups as well as your routine X-rays. Usually, these services are fully covered in dental insurance plans. Your benefits also help to reduce your out-of-pocket costs for many basic and more complex procedures. Without dental insurance, you would be left responsible for the cost of your entire treatment.
You Can Avoid Future Dental Issues
When you schedule your regular checkups with your dentist, small problems can be detected and treated early before becoming more serious. For instance, by repairing a small cavity now with a filling, you can avoid the need for root canal therapy or an extraction in the future. In additional to preventing more invasive procedures, you can save money!
Great for Your General Health
Your smile is the gateway to the rest of your body, so oral healthcare isn't just important for your teeth and gums. It's crucial for your overall health. Studies have shown that oral health complications can be associated with increased risk of heart disease and many other health conditions, including diabetes and preterm labor for pregnant women. During your regular checkups, your dentist has the ability to detect over 100 different health conditions. With dental insurance, you can ensure that your smile is always in good shape.
You Are More Likely to Receive Care
Families without dental insurance are almost twice as likely to get preventive care than those who don't. People who develop more complicated oral health issues are more likely to not attend much needed treatments if they don't have dental insurance. Untreated dental problems can become very serious and even life threatening!
Dental insurance makes protecting your oral health much easier for you and your whole family! By paying your premium each month, you can save hundreds, or even thousands of dollars over time.
About the Author
Dr. Ronan Freyne earned his Doctor of Dental Medicine degree from the University of Medicine and Dentistry of New Jersey and is committed to continuing education to keep his knowledge and skills sharp. He has completed advanced training in implant prosthetics and advanced patient care and is a founding member of the Millennium Dental Study Club. Currently, he is affiliated with the American Dental Association, Academy of General Dentistry, Maryland State Dental Association, and District of Columbia Dental Society. Dr. Freyne's practice works with many popular insurance plans and will take care of all the paperwork for you! For more information on dental insurance or to schedule an appointment at his office in Chevy Chase, visit his website or call (301) 986-0700.
Comments Off

on Is It Worth Investing in Dental Insurance?
No Comments
No comments yet.
RSS feed for comments on this post.
Sorry, the comment form is closed at this time.