February 12, 2020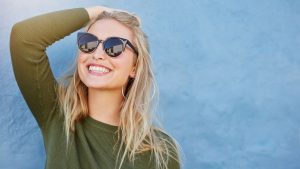 When you look in the mirror, are your eyes always drawn to the unsightly stains on your teeth? maybe you're considering getting professional teeth whitening from your dentist. While that can be an excellent way to correct your dental discoloration, it doesn't last forever. Instead, you might benefit more from veneers in Chevy Chase – thin ceramic shells that are bonded to the front of your teeth to mask virtually all imperfections at once, including stains. Keep reading to learn how you can benefit from veneers.
Benefits of Teeth Whitening
Professional teeth whitening does come with a few advantages, such as removing years' worth of stains from tobacco use, certain medications, age, and even from drinks like coffee and tea and darkly pigmented foods. You can also expect whitening treatment from your dentist to last significantly longer than what you can find over the counter. It also comes with a severely reduced risk of dental sensitivity.
However, no matter how potent the bleaching gel is, no whitening treatment is permanent. This is why, if you have stubborn stains that always seem to resurface eventually, you should invest in veneers instead.
Why You Should Get Veneers
Sometimes, even with professional treatment, your teeth still don't end up quite the shade of white that you envisioned them. With veneers, you get to work directly with your cosmetic dentist in Chevy Chase to determine the final shade of your restorations. You won't be unpleasantly surprised upon receiving your veneers.
With teeth bleaching, your discoloration can return if you engage in habits that led to them becoming stained in the first place, like smoking or neglecting to brush and floss every day. Veneers are typically made of dental porcelain, which is highly resistant to stains. Because of this, you can consume staining beverages to your heart's content without worrying about your teeth becoming yellow or brown.
Veneers are also great to fix structural flaws in your teeth's enamel. For example, if you have a noticeable chip or crack in your teeth, or a small gap in between your front teeth, veneers can fix that right up. Teeth whitening certainly can't!
As you can see, veneers provide a more long-term solution to the problem of tooth discoloration. The next time you're feeling upset about your stained teeth, call your dentist and ask them about veneers. They may be just the treatment you've needed!
About the Author
Dr. Ronan Freyne earned his Doctor of Dental Medicine degree from the University of Medicine and Dentistry of New Jersey. He then completed a general practice residency at Mountainside Hospital in Montclair, NJ. He is a founding member of the Millennium Study Club and is more than happy to offer both teeth whitening and veneers to meet your individual smile needs. To learn more about which would be better for you, visit Dr. Freyne's website.
Comments Off

on Thinking About Getting Teeth Whitening? Consider Veneers Instead!
No Comments
No comments yet.
RSS feed for comments on this post.
Sorry, the comment form is closed at this time.