October 17, 2019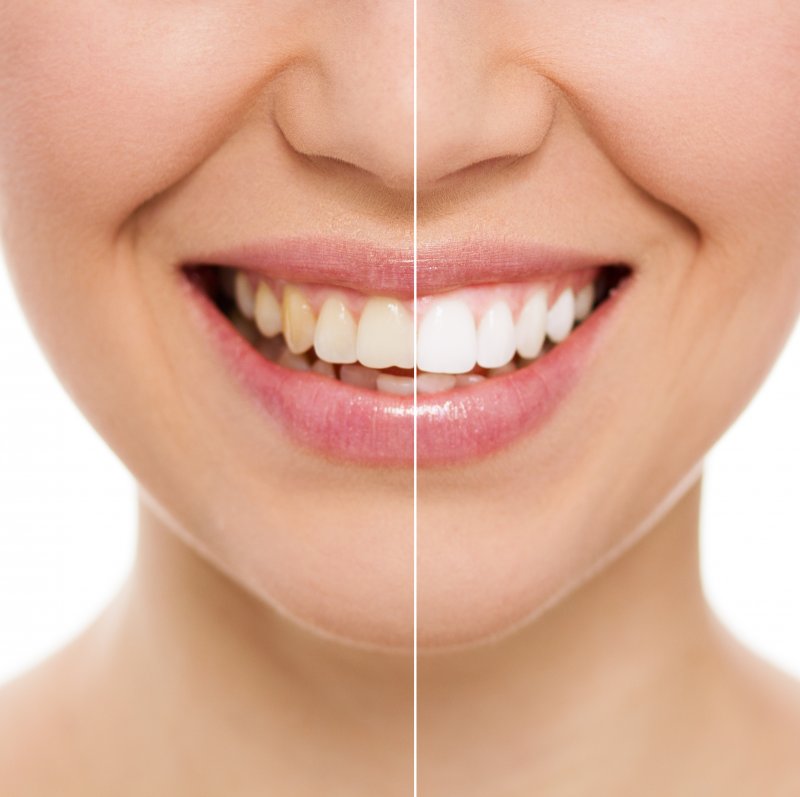 A sure way to boost your confidence is to have any stained or discolored teeth professionally whitened by a cosmetic dentist. Soon after, you'll find yourself eager to pose for pictures and to meet new people. Once you experience the joys of having a revamped smile, though, the last thing you want to do is to ruin your results. What can you do to protect your teeth? As you continue reading, a cosmetic dentist provides the answer so you can get the most out of your teeth whitening in Chevy Chase!
How Proper Oral Hygiene Can Protect Your Smile
It's well known that the quality and consistency of one's oral hygiene routine plays a huge role in maintaining healthy teeth and gums. There is still another significant benefit that must be mentioned: that it helps to preserve a beautiful smile.
By brushing and flossing at least two times a day, the stains that leftover food and beverage particles can create, can be stopped in their tracks. The following explains the usefulness of each hygienic practice:
Toothbrushing – For starters, brushing helps to agitate and remove the majority of the debris left behind on the teeth from a meal. It has its limitations, though, as the bristles of a toothbrush can't get into the tight spaces between the teeth.
Flossing – This is where dental floss comes in handy. The flexible material can easily be maneuvered between the teeth to remove debris that can, over time, lead to stubborn stains.
Tongue Scraper – A tongue scraper is a tool that is designed to gently glide over the tongue to remove debris that can be come trapped between the papillae (tiny bumps that align the tongue).
Your Food and Beverage Consumption Matter
Along with practicing excellent oral hygiene, it's critical that you monitor what you eat and drink. In general, you should either avoid or limit your consumption of darkly pigmented items like soy sauce, tea, coffee and wine, as their residue can become embedded in your enamel.
All foods and beverages aren't bad, though. Eating apples and carrots is an excellent compliment to your oral hygiene practices. That's because their crunchy textures, when chewed, are great for naturally scrubbing the teeth to remove lingering particles.
Of course, when it comes to deciding what to drink, you can't go wrong with water. In addition to keeping you hydrated, it helps to bathe your mouth to remove unwanted debris.
Stay in Touch with Your Cosmetic Dentist
A final way to preserve your new smile is to visit your cosmetic dentist in Chevy Chase every six months for cleanings and examinations, and to receive any necessary touch-ups. This will ensure that you're as healthy as possible and that you're able to maintain your gorgeous new smile!
About the Author
Dr. Ronan Freyne is a graduate of the University of Medicine and Dentistry of New Jersey. As part of his commitment to excellence, he has received countless hours of advanced postgraduate training, which allows him to provide comprehensive and expert care to his patients. Dr. Freyne creates beautiful smiles by whitening teeth at his private practice, and he can be reached for more information through his website.
Comments Off

on After Teeth Whitening, Here's How to Maintain Your Smile!
No Comments
No comments yet.
RSS feed for comments on this post.
Sorry, the comment form is closed at this time.