November 15, 2017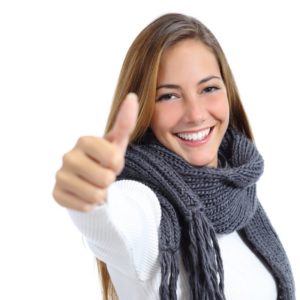 If you're considering which way is the best way to straighten your smile, you might automatically sign off traditional braces—we don't blame you. There are too many more discreet, modern ways to achieve the same awesome results, like Invisalign in Chevy Chase.
The Invisalign straightening system is a series of clear aligners that work to gradually straighten your teeth over a brief period. If you want to learn more about Invisalign and if it would fit your lifestyle, this post is for you!
I still want to whiten my teeth. Can I get teeth whitening with Invisalign?
One of best aspects of the Invisalign is that it's not permanently attached to your teeth. Although it's recommended that you wear your custom clear aligners for at least 22 hours our of the day, you still have the freedom to receive cosmetic treatments to help you get closer and closer to your dream smile.
If your goal is to have a brighter, straighter smile in 6 months, you have the flexibility to receive the treatments you need with Invisalign!
What can I eat with the Invisalign straightening treatment?
Another great benefit of the Invisalign treatment is being able to still enjoy the foods you love without having to worry about the orthodontic treatment you're receiving. Simply remove your aligners before snacking and replace them after your meal—making sure to rinse your mouth first.
If you want to drink water throughout the day, you can even do that with your aligners in. In fact, it's encouraged! Drinking lots of water when aligners are in can keep them from discoloring, keeping your discreet treatment truly invisible.
Is Invisalign easier to maintain than traditional braces?
One of the drawbacks of traditional orthodontic treatment is keeping your braces clean. It can be difficult to effectively brush and especially floss between your brackets and wires.
It's much easier to clean your teeth with the Invisalign treatment. All you must do is remove your aligners and brush your teeth as normal as well as flossing. Your Invisalign treatment may prolong your dental hygiene routine by a few extra minutes to clean your aligner trays, but keeping them clean is key to the success of your treatment. Be sure not to skip this part of your at-home dental care!
Am I the perfect candidate for Invisalign?
There are many patients that are perfect for Invisalign and a lot of that has to do with age. Adults and teenagers are the ideal candidates because they have developed mouths already. Children tend to make better traditional braces candidates because the strict brackets and wires can help guide their smile in the correct position as their mouth grows.
If you have more questions about the Invisalign treatment, feel free to reach out to your dentist to schedule a consultation.
---
About Our Office
Here at the office of Ronan Freyne, DMD, we know that too many patients are discouraged from straightening their teeth because they think that braces are the only way to go. We're here to put your worries to rest by providing revolutionary orthodontic treatments backed with our dental expertise. Receive the treatments you need with confidence in our office! Contact your cosmetic dentist in Chevy Chase today to schedule your orthodontic appointment.
Comments Off

on Get Your Questions Answered About Invisalign in Chevy Chase!
No Comments
No comments yet.
RSS feed for comments on this post.
Sorry, the comment form is closed at this time.