Missing Multiple Teeth – Chevy Chase, MD
Permanently Fill in the Gaps in Your Smile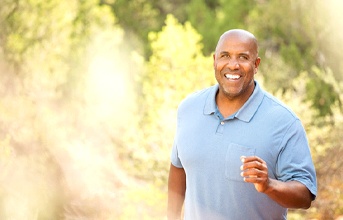 Losing just one tooth can impact your smile's aesthetics and function, but suffering multiple tooth loss can have an even greater effect. Biting and chewing your food becomes more challenging, and the risk of additional tooth loss increases. Although bridges and partial dentures alone can make your smile appear whole again, it only addresses the crown, or the visible portion above the gums. If you're looking for a long-term solution that can fully restore your missing teeth in every way, implants are the way to go.
Non-Implant Tooth Replacement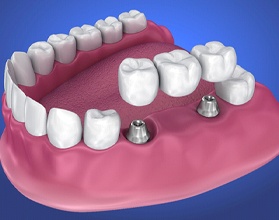 Traditionally, to replace multiple missing teeth, you have two options:
Dental bridge. If you have two or more adjacent teeth missing, you can opt for a dental bridge. This restoration includes dental crowns that are attached to the artificial teeth and that are bonded to the healthy teeth surrounding the gap. Although this option allows for a strong bite, it entails removing tooth structure from your remaining healthy tooth structure.
Partial dentures. For gaps spread throughout an arch, partial dentures can fill in multiple gaps simultaneously. Partials usually hold onto existing teeth for stability. They are removeable, which can cause some awkward situations while you eat or speak.
Luckily, these aren't your only choices for replacing your missing teeth. When you partner with Dr. Ronan Freyne, you can combine these restorations with dental implants to provide a solid foundation for your artificial teeth.
Benefits of Implant-Retained Restorations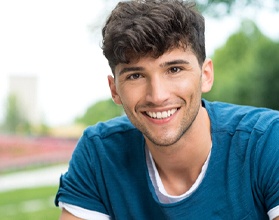 When you replace your missing teeth with dental implants, you go deeper than the surface, literally. Titanium posts are surgically inserted into the jaw bone beneath the gums, mimicking your natural tooth structure. Once the jaw bone has grown around the posts, then we can attach the bridge or the partial denture to your implants for maximum strength, function, and beauty.
Picking an implant-retained bridge or partial denture has the following advantages over the traditional options:
Longer-lasting results. On their own, dental bridges and partials last only 10 years at the most with adjustments in between. In contrast, dental implants can last for over 30 years!
Natural look. Because implants keep the jaw bone stimulated and strong, you can retain your youthful facial structure for much longer. Plus, your artificial teeth are crafted to appear just like your natural ones.
Increased biting strength. Implants are integrated into the jaw bone, so you can eat all your favorite nutritional foods and have a higher quality of life and health.
More confidence. You don't have to worry about your replacement teeth slipping out of place while you eat or speak, helping you feel more comfortable in social or professional situations.
Another advantage for this revolutionary treatment is that you don't need to have one implant per missing tooth. With as few as two implants, you can replace three or more missing teeth!
Contact Us to Get Started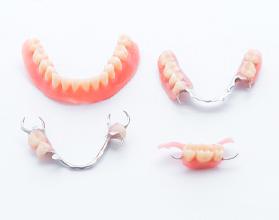 Are you interested in learning more about implant-retained bridges or partial dentures? All you have to do is call our team in Chevy Chase. Schedule a consultation with Dr. Freyne, and together you can see if one of these options can help you, and you can create a personalized treatment plan that will revitalize your healthy smile.