Dental Implant Process – Chevy Chase, MD
Replace the Entire Tooth Structure
Dental implants in Chevy Chase are the most reliable option to treat tooth loss because of their unique structure. Unlike more traditional prosthetics, dental implants replace both the root and crown of a tooth. This gives you a nearly identical replica of your missing tooth, but you will need to undergo a multi-phased treatment process. Don't worry, each step is essential to ensuring the long-term success of your new smile.
Initial Consultation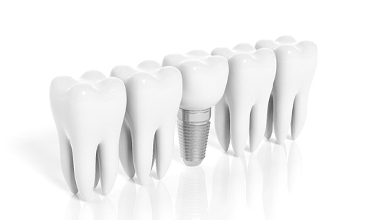 Generally, anyone who has good oral and overall health is a candidate for dental implants; however, you'll still need a consultation with your dentist in Chevy Chase to ensure they are right for you. Besides a visual examination, Dr. Freyne will need to review a CT scan of your mouth to assess your jawbone's density. He will also take time to discuss your oral and lifestyle habits to look for any red flags that can cause a problem, like smoking.
Surgical Implant Placement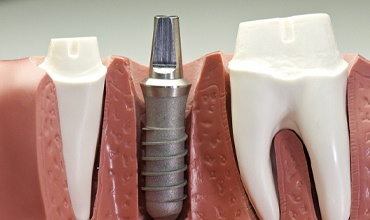 After you've healed from any previous treatments, you're scheduled for your implant placement surgery. If you're only having 1 post placed, a local anesthetic may be all that's needed; however, if you have a more complex case, you may require a sedative or general anesthesia.
Once you're numb, your gum tissue is opened to expose pre-determined areas of your jawbone. A small hole is drilled into it to insert the post. Your gum tissue is stitched closed, and you'll spend the next few weeks healing.
Abutments & Restorations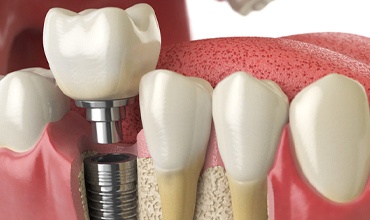 After your jawbone has healed, you'll enter the final phase of your treatment. You'll need a second minor surgery to attach an abutment to your dental implant. This is a special fixture between the post and the restoration.
It will take about 2 weeks for your gum tissue to heal. During this time, the dental lab is hard at work carefully crafting your new restoration. It will be made to match your natural teeth to look seamless when you smile.
Schedule Your Consultation Today!
Take the first step toward a complete smile. Contact our office today to schedule your consultation for dental implants.